Football Squares
For fundraising. For fun.
Create a game. Invite others to play.
It's simple and as little as $1.50 per game
Football squares pools are great fun for the workplace or group of friends. They also make for easy fundraisers.
Already have an account?
Login to your games...
Office/Work Pools
Football squares is a fun, team-building, game to play with co-workers.
---
Whether or not you're a sports fan, playing football squares can bring people together in the workplace. Players don't have to be a sports fan to join in the fun. Everyone likes a chance to win money.
Get Started
Fundraisers
Perfect for youth sports, boosters, church groups and more!
---
Consisting of 100 spaces for sale, you can use football squares as a great fundraising platform by splitting the pot between your players and your organization or cause. For example, say you sell squares at $50 each. That's $5000! Split the pot so $2500 goes to your winners and your organization keeps the other $2500. Pricing and payouts are all up to you.
Get Started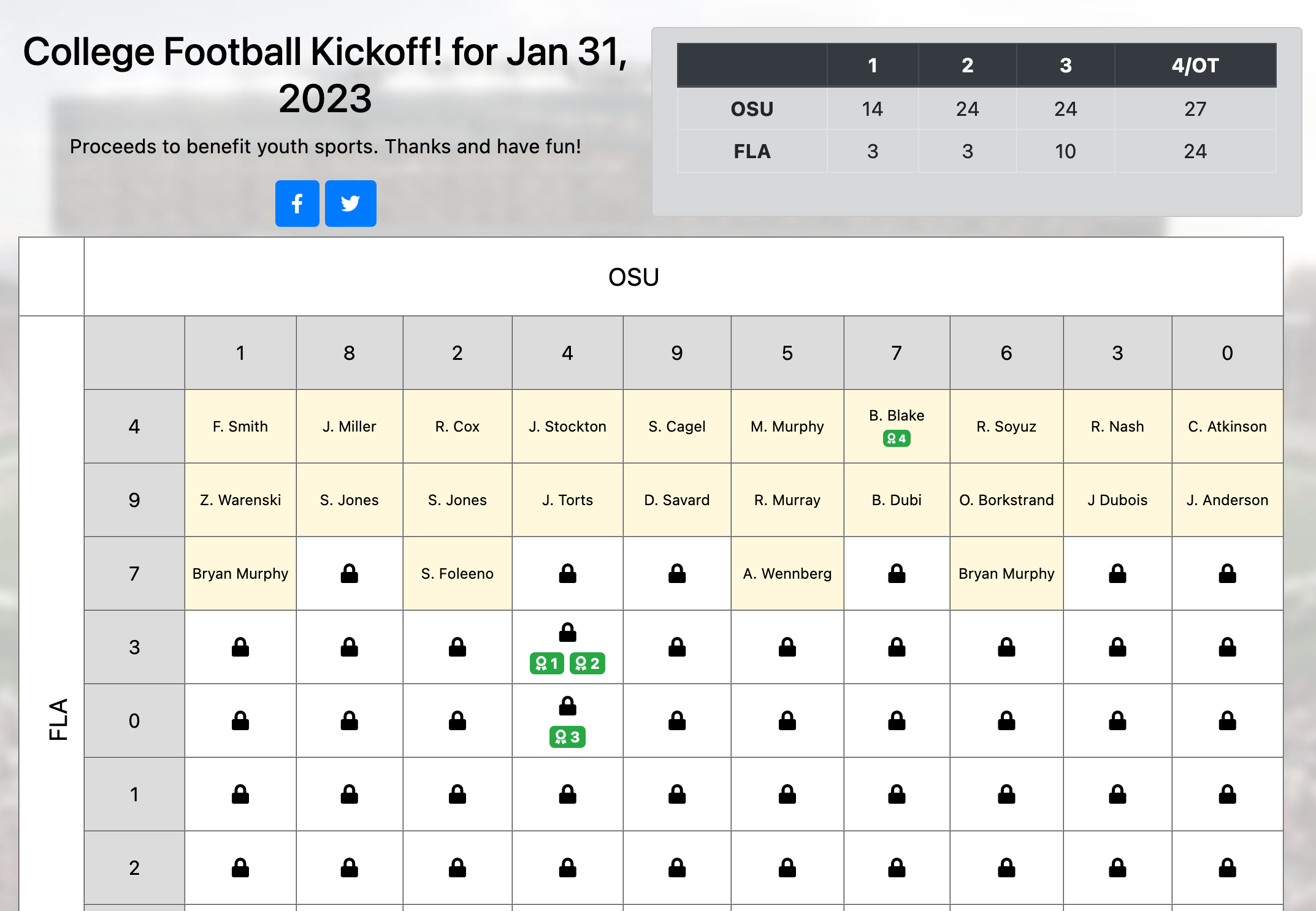 Features
Managers can assign or pick squares for players
Email invites to players so they can pick their own square(s)
Quick links to post invites on social media
Financial report to keep track of who has paid you for their squares
Generate game numbers in order or random
Copy players from previous games makes creating squares for multiple games easy